circle
img
img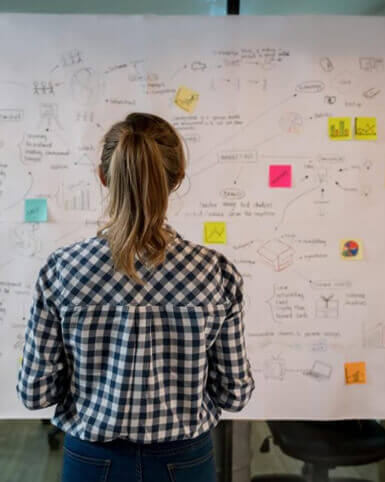 Our team of expert professionals will provide the support and guidance you need to drive growth and achieve success.
line
Webby Central provides businesses with access to a team of highly skilled IT professionals on a temporary, contract, or permanent basis. These professionals can help companies improve operations, increase productivity, and save costs.
We aim to help you stay competitive through access to the latest technology and expertise. Control costs by only engaging IT professionals for the specific skills and roles required. Our staff can fill skill gaps, which can be crucial to meet the dynamic needs of the market.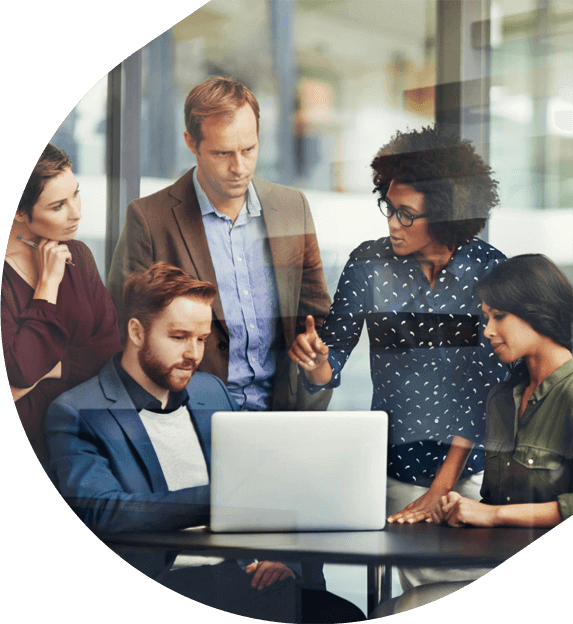 Efficient Process

Fill open positions quickly without going through the time-consuming and costly hiring process on your own.

Comprehensive Services

Webby Central will handle all aspects of the recruitment process, from advertising job openings and screening resumes to conducting interviews and reference checks.

Proper Candidate Selection

The team works with clients to understand their specific needs and then uses their network and resources to find qualified candidates that match those requirements.

Large Talent Pool

Webby Central has access to a large pool of qualified candidates to provide additional services, such as background checks and skill testing, to ensure that you get the best candidate for the job.
Our IT Staffing Service Offerings
Contract Staffing
Temporary Staffing
Temp-to-Perm
Direct-Hire Staffing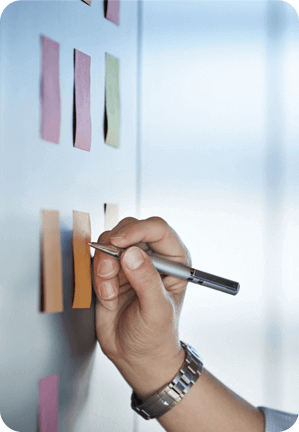 Contract Staffing
Businesses can hire IT professionals on a contract basis. These professionals will work on a specific project or for a particular period.
line
Contract staffing can be cost-effective if you need IT professionals for a specific project or period. It will allow your business to have a flexible workforce and adapt to changing market conditions.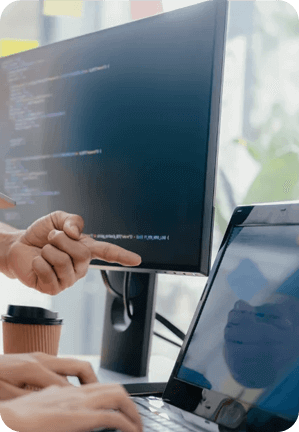 Temporary Staffing
Hire IT professionals on a temporary basis. These professionals will work for the company for a short period, usually to cover for absent staff or to meet an increase in demand.
line
Temp staffing can provide your business with a flexible IT workforce and help you adapt to changes in demand. It is a good solution if your company has a variable workload.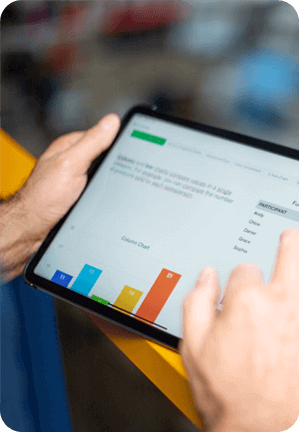 Temp-to-Perm
Hire IT professionals temporarily – with the option to convert them to permanent employees after a certain period of time.
line
Temp-to-perm staffing will give you sufficient time to evaluate candidates' skills and work ethic before committing to a permanent hire. Companies that require a dedicated IT staff prefer this method.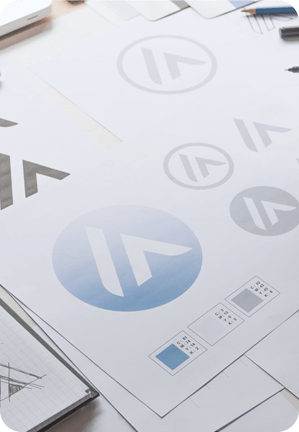 Direct-Hire Staffing
You can hire IT professionals on a permanent basis, following the traditional recruitment method.
line
Webby Central can provide your business with a stable IT workforce and can help to improve continuity and consistency in IT operations. It is a good solution if you require a dedicated IT staff.
right arrow
Why Companies Partner With Webby Central For IT Staffing Services
Our IT team comprises experts in various fields, such as software development, network administration, and data analysis. They are diversely qualified and committed to providing the best service to our clients.
Strong Industry Knowledge And Experience
line
The Webby Central teams deeply understand the IT industry; we can identify and attract top talent in your field. Each team member has the expertise to match suitable candidates with the right job opportunities.
A Wide Network of IT Professionals
line
We have a large pool of qualified candidates to draw from, including both active and passive job-seekers. This allows us to quickly and efficiently fill open positions.
Strong Communication And Negotiation Skills
line
Our recruiters have strong communication and negotiation skills to communicate effectively with clients and candidates. They ensure that both parties are satisfied with the placement.
Attention to Detail
line
We are thorough in our screening and reference-checking processes. Our keen attention to detail lets us accurately match candidates with job requirements.
Flexibility And Adaptability
line
As experienced IT staffing service providers, we adapt to our client's changing needs and adjust our recruitment strategies as needed.
Professional Approach
line
Our team understands the importance of first impressions! They conduct themselves professionally and maintain a high level of integrity throughout the recruitment process.

"Webby Central IT Staffing team is incredibly attentive to our needs and always goes above and beyond to find us the right candidates. They're a true partner in our hiring process."
"We've worked with several staffing companies in the past, but Webby stands out for their responsiveness and transparency. They communicate with us regularly to provide updates on the hiring process and candidate progress."
"They take the time to understand your company culture and the specific skills and experience you're looking for in a candidate. They're also forthright with us when a candidate may not be the right fit. We appreciate their honesty and candor."
"Working with Webby Central has been a breath of fresh air. They're professional, knowledgeable, and truly care about finding the right candidates for our organization."
"We highly recommend them to anyone looking for top-notch staffing services."
IT Staffing That Matches You With The Right Talent
ideas gathering Requirement
Planning
Product Architecture Recruitment &
Selection
Wireframing Background
Checks
Designing visual Onboarding
Candidates
Design Usability Follow
Up
Talent Pool We
Manage
UI/UX Professionals:
Design Professionals:
Web Professionals:
Front End Professionals:
CMS Professionals
Database Professionals
UI/UX
Designer
UI/UX
Researcher
Product
Designer
Interaction
Designer
Visual
Designer
Graphic Designer
Digital Designer
Visual Designer
UI Designer
User Experience Designer
Full Stack
Developer
Backend
Developer
Frontend
Developer
Web
Developer
Software
Engineer
React
Developer
Angular
Developer
Vue.js
Developer
Full Stack Java
Script Developer
Frontend
Engineer
WordPress
Developer
Drupal
Developer
Magento
Developer
Shopify
Developer
eCommerce
Developer
Database
Administrator
Database
Developer
Data
Analyst
Data
Engineer
Big Data
Engineer
Frequently Asked Questions
icon
What types of IT positions do you offer staffing solutions for?
We offer staffing solutions for a wide range of IT positions including but not limited to software engineers, system administrators, network engineers, security engineers, database administrators, project managers, and business analysts.
icon
How do you screen and vet your IT candidates?
We have a thorough screening and vetting process that includes technical skills assessments, background checks, reference checks, and face-to-face interviews with our in-house technical experts.
icon
Do you provide IT staff on a contract, temp-to-perm, or direct-hire basis?
Yes, we provide IT staff based on all of these, and we work with clients to determine the best staffing solution to meet their specific needs.
icon
How do you ensure a good fit between the IT candidate and our company culture?
We take the time to understand our clients' company culture and work environment. After a careful review, we match candidates based on their technical skills, experience, and personality fit.
icon
What happens if an IT candidate doesn't work out?
We have a replacement guarantee policy in place and will work to find a suitable replacement if the initial candidate does not work out. Our goal is to provide our clients with the best possible staffing solution and ensure their satisfaction.
icon
Why should I choose Webby Central for my digital growth?
Webby Central is a leading digital solutions agency that has been delivering digital growth to businesses globally for so long. As an experienced and reliable company, Webby is specialized in delving deeper, understanding your business needs, and growing your client base by adopting unique strategies.
icon
Do you sign NDA and NC?
Yes, we sign contracts, NDAs, NC, and other necessary documents with you before starting any project if you ask.
icon
Does your company provide support and maintenance?
Yes, we do provide support after the project go-live. You may even ask for an extension of our support after the project support period is over.
icon
What are your payment terms?
At Webby Central, we have a very reasonable costing and flexible payment model for all types of services. You can hire us on a fixed-bid or dedicated model.
icon
Can we meet up to discuss my need over a coffee?
Yes, we are open for coffee if you are in Boston, Walpole, NYC, or nearby. Let us know your calendar and one of our executives will schedule the meeting.
Find the Best Professionals For Your Team
Bring top talent on board with our proven IT staffing strategies
Talk to Our Team
arrow